FREE SPEECH HISTORY TIMELINE
Dive into a timeline covering the subjects of Clear and Present Danger. The timeline will expand as we travel through the history of free speech.
<!========= Cool Timeline PRO 2.8 =========>
Free speech history
430 BC: Pericles' Funeral Oration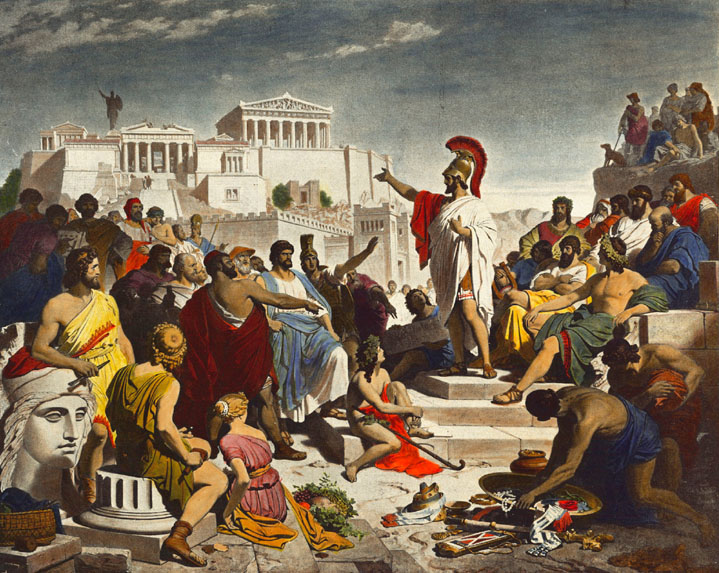 Philipp Foltz: Perikles hält die Leichenrede (1877) (Public Domain)
The Peloponnesian War breaks out between Athens and Sparta and their respective allies in 431 BC. According to the contemporary historian Thucydides, the Athenian statesman and general Pericles delivers a speech on the value of democracy after the first battles:
"Our constitution does not copy the laws of neighbouring states; we are rather a pattern to others than imitators ourselves. Its administration favours the many instead of the few; this is why it is called a democracy. If we look to the laws, they afford equal justice to all in their private differences … The freedom which we enjoy in our government extends also to our ordinary life. There, far from exercising a jealous surveillance over each other, we do not feel called upon to be angry with our neighbour for doing what he likes, or even to indulge in those injurious looks which cannot fail to be offensive, although they inflict no positive penalty." Thucydides 2.34-46
Athen's defeat in 404 brings about the oligarchic regime of the 'Thirty Tyrants'.