FREE SPEECH HISTORY TIMELINE
Dive into a timeline covering the subjects of Clear and Present Danger. The timeline will expand as we travel through the history of free speech.
<!========= Cool Timeline PRO 3.1.1 =========>
Free speech history
509 BCE: Birth of the Roman Republic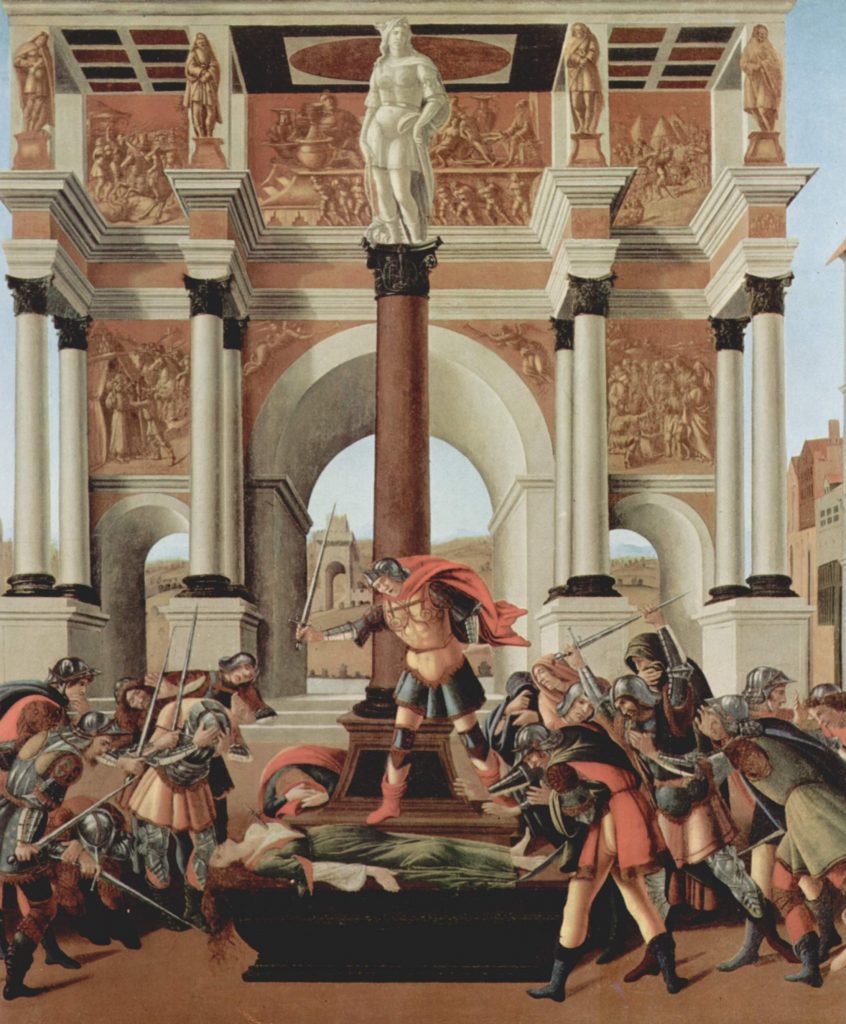 Romans swearing over Lucretia's dead body. Detail from S. Botticelli's The Story of Lucretia, c. 1500. (Public Domain)
According to Roman legends the republic is born in 509 BC, when the Romans expel their last king and swear an oath never to be governed by a king again. Liberty or libertas is born with the republic.
"It is of a Rome henceforth free that I am to write the history —her civil administration and the conduct of her wars, her annually elected magistrates, the authority of her laws supreme over all her citizens. The tyranny of the last king made this liberty all the more welcome… Brutus … was not less zealous in guarding the public liberty than he had been in achieving it. His first act was to secure the people, who were now jealous of their newly-recovered liberty, from being influenced by any entreaties or bribes from the king. He therefore made them take an oath that they would not suffer any man to reign in Rome."
– Livy: History of Rome 1.59-60 & 2.1