FREE SPEECH HISTORY TIMELINE
Dive into a timeline covering the subjects of Clear and Present Danger. The timeline will expand as we travel through the history of free speech.
<!========= Cool Timeline PRO 2.7.3 =========>
Free speech history
854-c.925: al-Rāzī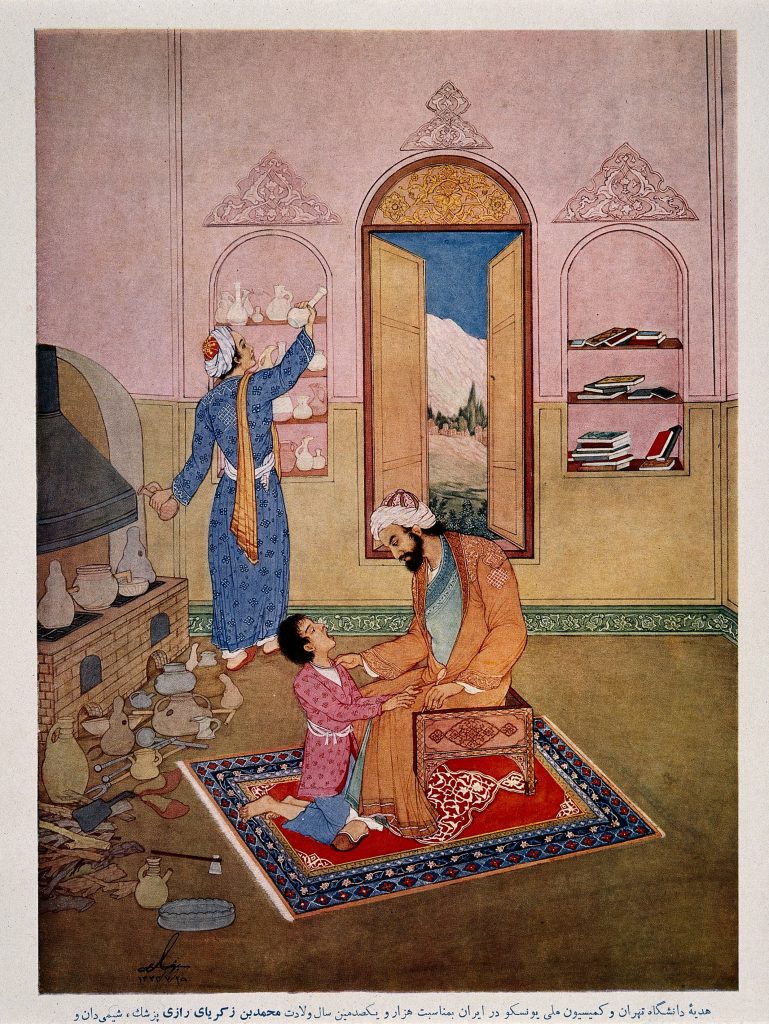 al-Rāzī examining a sick boy (Color print after Hossein Behzad)
The Persian thinker Abū Bakr Muhammad ibn Zakariyyā al-Rāzī is better known as 'Rhazes' to most Westeners. His almost 200 books span everything from medicine and chemistry to logic and philosophy. Supposedly, all the reading and writing makes him go blind and his hand paralysed. His greatest achievements include the discovery of alcohol as well as groundbreaking works on measles and smallpox.
As a religious freethinker, his criticism of revelation in general and of the Qurʾān in particular leads to multiple accusations of heresy. For al-Rāzī:
"Reason is the ultimate authority, which should govern and not be governed; should control and not be controlled, should lead and not be led." – al-Rāzī