FREE SPEECH HISTORY TIMELINE
Dive into a timeline covering the subjects of Clear and Present Danger. The timeline will expand as we travel through the history of free speech.
<!========= Cool Timeline PRO 2.9.2 =========>
Free speech history
1644: John Milton's Areopagitica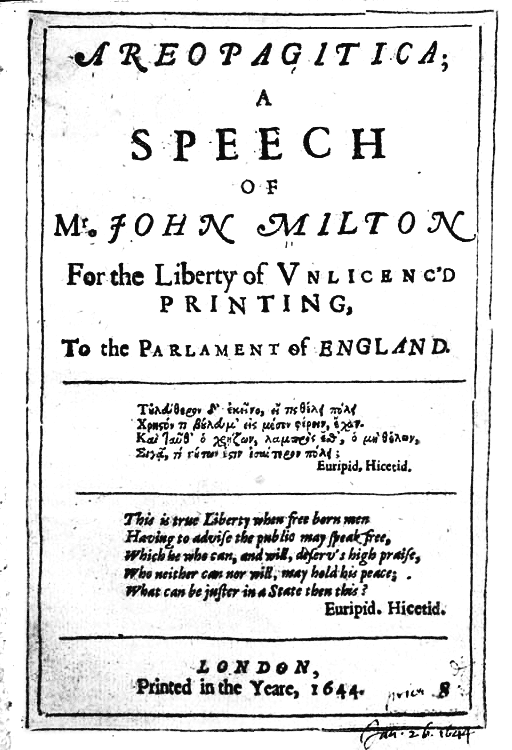 John Milton's Areopagitica is an articulate and passionate attack on pre-publication censorship. The text is published in 1644 as a response to the Licensing Ordinance from the previous year, and framed as a speech to Parliament.
Milton argues that truth is only found when conflicting ideas meet and readers are exposed to bad ideas: "When complaints are freely heard, deeply consider'd and speedily reform'd, then is the utmost bound of civill liberty attain'd, that wise men looke for."
The text has a limited impact on the Long Parliament, but a big influence on thinkers in the 18th century.
"Give me the liberty to know, to utter, and to argue freely according to conscience, above all liberties."
– John Milton, Areopagitica (1644)