FREE SPEECH HISTORY TIMELINE
Dive into a timeline covering the subjects of Clear and Present Danger. The timeline will expand as we travel through the history of free speech.
<!========= Cool Timeline PRO 3.0 =========>
Free speech history
c. 1560: Witch hysteria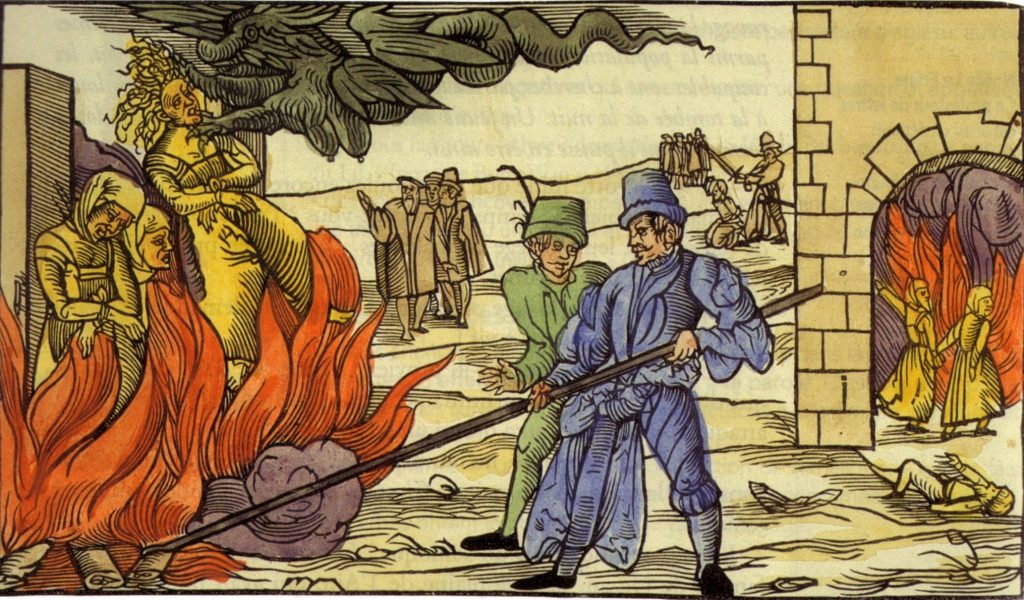 A witch-burning in German Saxony-Anhalt in 1555. Woodcut after original leaflet, Germanisches Nationalmusem in Nuremberg (Public Domain)
Like the printing press, the witch hysteria spreads in the late 15th century. It culminates around 1560 and ebbs away in the 18th century. An estimated 100,000 people, mostly women, are accused of witchcraft. A conservative etimate of 40,000 are killed in the most horrible ways imaginable.
The witch hysteria is initiated or at least enforced by a great surge in books covering witchcraft and demonology. The most influential one is the Malleus Maleficarum or  "Hammer of Witches" from 1487. According to some estimates it is only surpassed by the Bible, selling between 30 and 50,000 copies.